Your Source for Professional Grade Nutraceuticals (Natural Medicines)
At Absolute Health Medical Center Dr. Morse has used a combination of natural medicines and hormones to profoundly help his patients feel better. The most important part of a solid nutritional program is taking pharmaceutical grade nutritional supplements.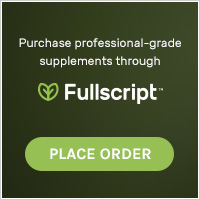 What differentiates professional supplement lines from over-the-counter brands?
When you purchase a supplement at a local retailer you don't have any knowledge of that companies source of product, the testing they do on the product for impurities like pesticides and lead and if they actually tested the product in its end stage for purity and potency. This means that you may think you are buying 500 mg Vitamin C pills when you are actually getting 250 mg.
Why purchase from a clinic like Absolute Health Medical Center?
Dr. Morse has spent countless hours researching different manufacturers of nutritional supplements that have the highest standards on the market. This means that they test all products for dozens of impurities, they use therapeutic dosages and the final product is tested for proper dosing. (Note that many over the counter supplements have sub-standard doses due to the FDA only allowing low dosing based on no research)
We make it easy to purchase!
The supplement lines sold in the clinic have been researched by Dr. Morse and that is why he recommends them. If you use the portal below this website sells thousands of products that have been verified by that company as "Professional Lines." Dr. Morse stands behind the line of products sold in the clinic which can also be purchased online below.
PURCHASE NOW!
At checkout you will get a discount off retail prices!
(Call our clinic for pricing as we often beat online prices)
If you don't see a product on our formulary list, please call the front desk at 541-636-3100 and we would be happy to add it.
Common products recommended by Dr. Morse
a-Drenal made by RLC labs is a formula used to support the function of your adrenal glands. This helps a person function better under stress, improve energy, balance circadian rhythms which results in better sleep and improve overall quality of life.
Vitamin A/D/K by Davinci labs is one of the only formulas on the market that contains therapeutic levels of vitamins A, D3 and K2. These three fat soluble vitamins play a synergistic role keeping your bones dense, you immune system strong, preventing depression and anxiety, improving energy and moods and most importantly preventing cancer. A recent meta-analysis of vitamin d3 shows we should be taking 9000 iu daily. Thats 2 caps of A/D/K taken with food!
Davinci Labs makes a superior Super Omega 3 product. Take 2 soft gels morning and night for a therapeutic dose of 3000 mg daily of omega 3s. Omega 3 fatty acids are good for brain function, skin health, heart health and much more.